This past weekend has been amazing! I was able to visit my family in AZ and getaway and have a girl's trip with some of my besties from Santa Barbara. Through the years I have stayed in touch better with some friends than others. But it always feels so rewarding when I make the effort and it's reciprocated.
I hope you have an amazing Monday and start to the week!
xo,
jenna
---
WEEKLY BEST SELLERS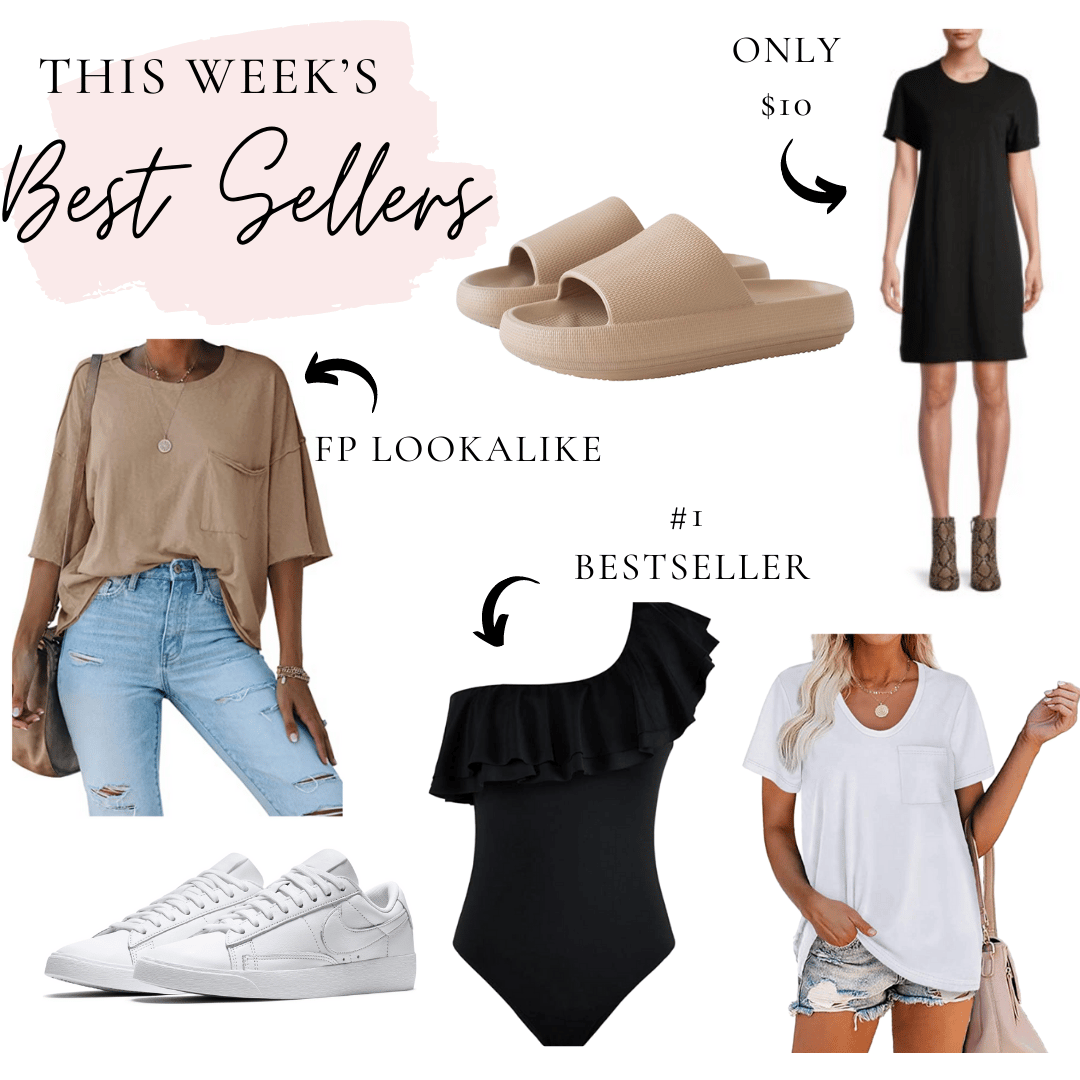 1. Cloud Slippers: The popular, comfy sandals. Loving this trend!
2. FP Dupe: I loved this tee so much I got it in black! Size: S / Order: 1 size down
3. Best Selling One-piece: The cutest, most flattering one-piece I've ever owned! On sale for $33.99! Size: 10 / Runs: TTS
4. $10 Summer Dress: This baby made the list again! I wore my black and grey ones 3 times in AZ. The best dress for summer. Size: M / Runs: TTS
5. Best White Tee on Amazon: I tested a bunch of white tees and this one was the winner! Size: M / Runs: TTS
6. 40% off Nikes: Cute white Nikes for such a good price!
---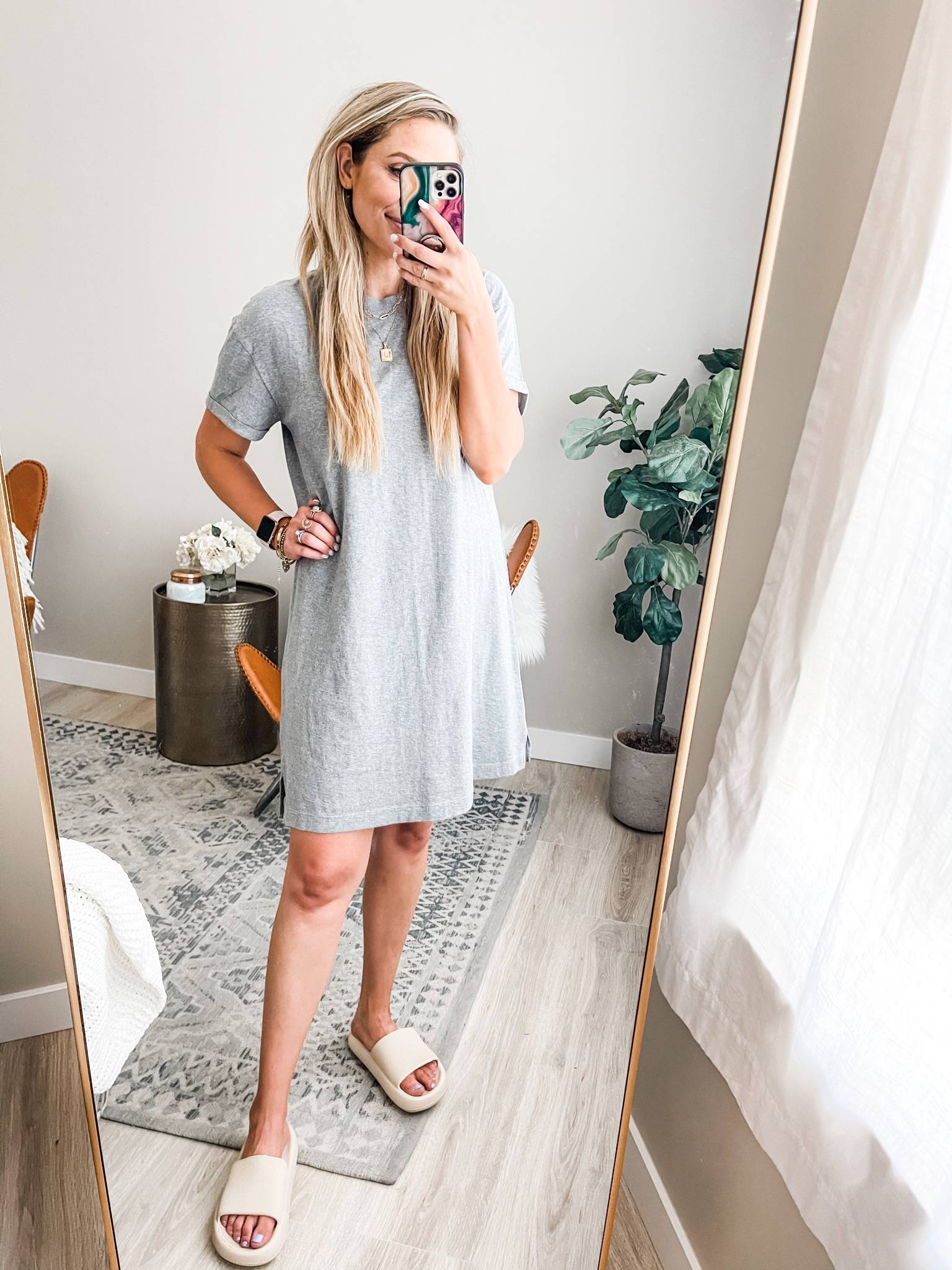 $10 T-Shirt Dress
Size: M / Runs TTS
Slides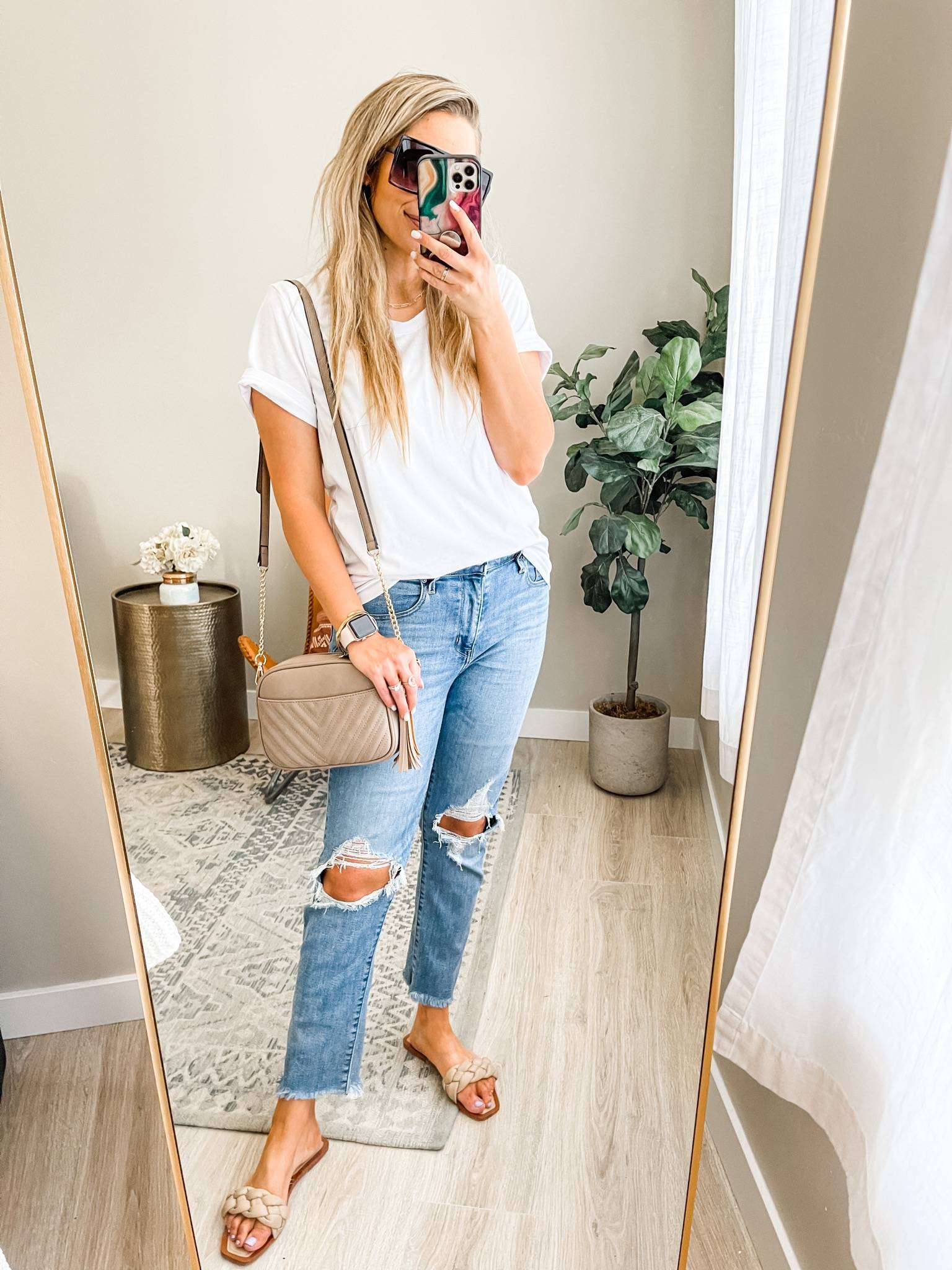 Amazon White Tee Denim
$22 Sandals
$20 Crossbody
$10 Square Sunglasses
---
BEST WEEKEND SALES
NORDSTROM:
Half-Yearly Sale Ends this Weekend! 50% off home and fashion
QUAY:
Buy one, get one free

OLD NAVY:
Thousands of styles starting at just $8

---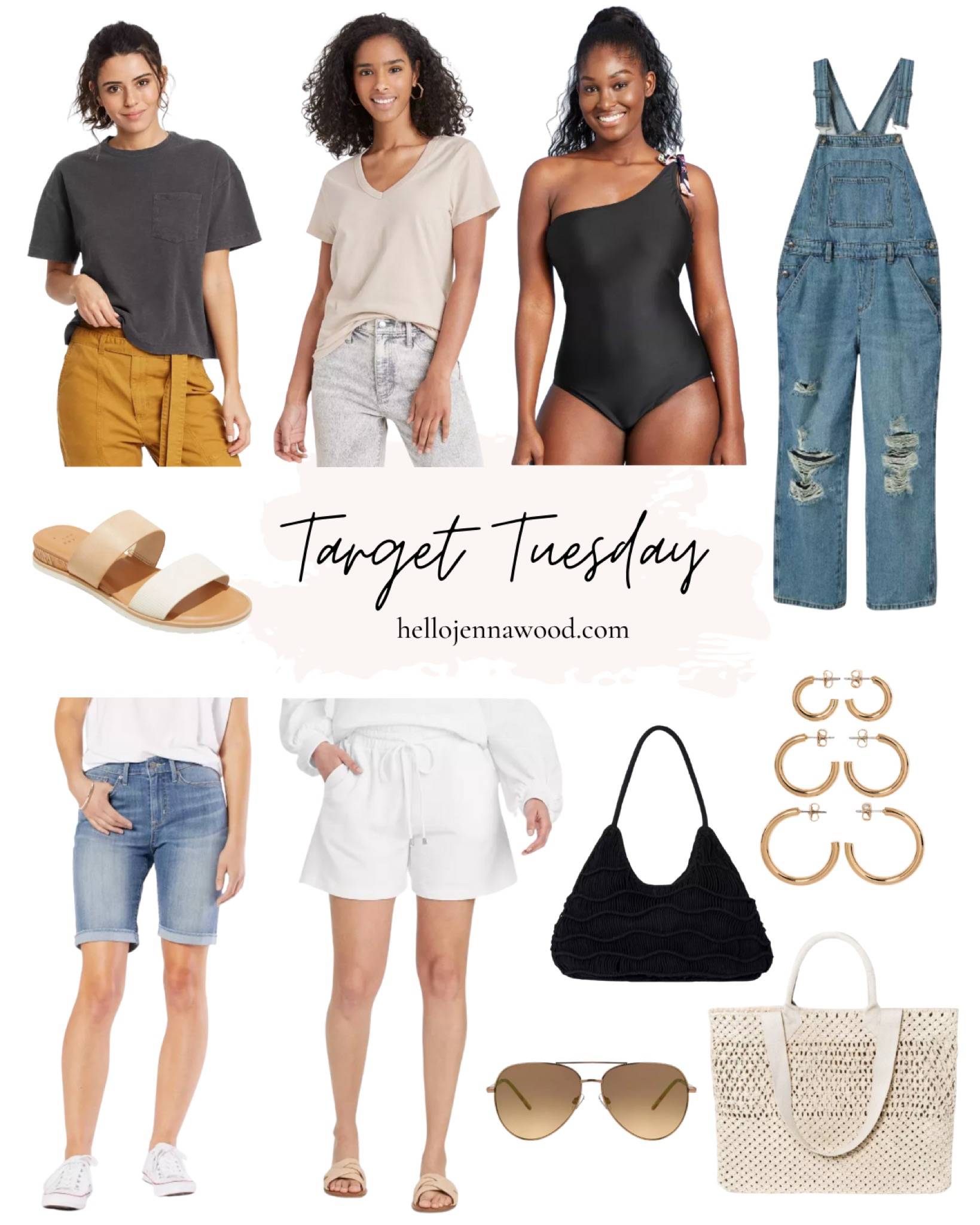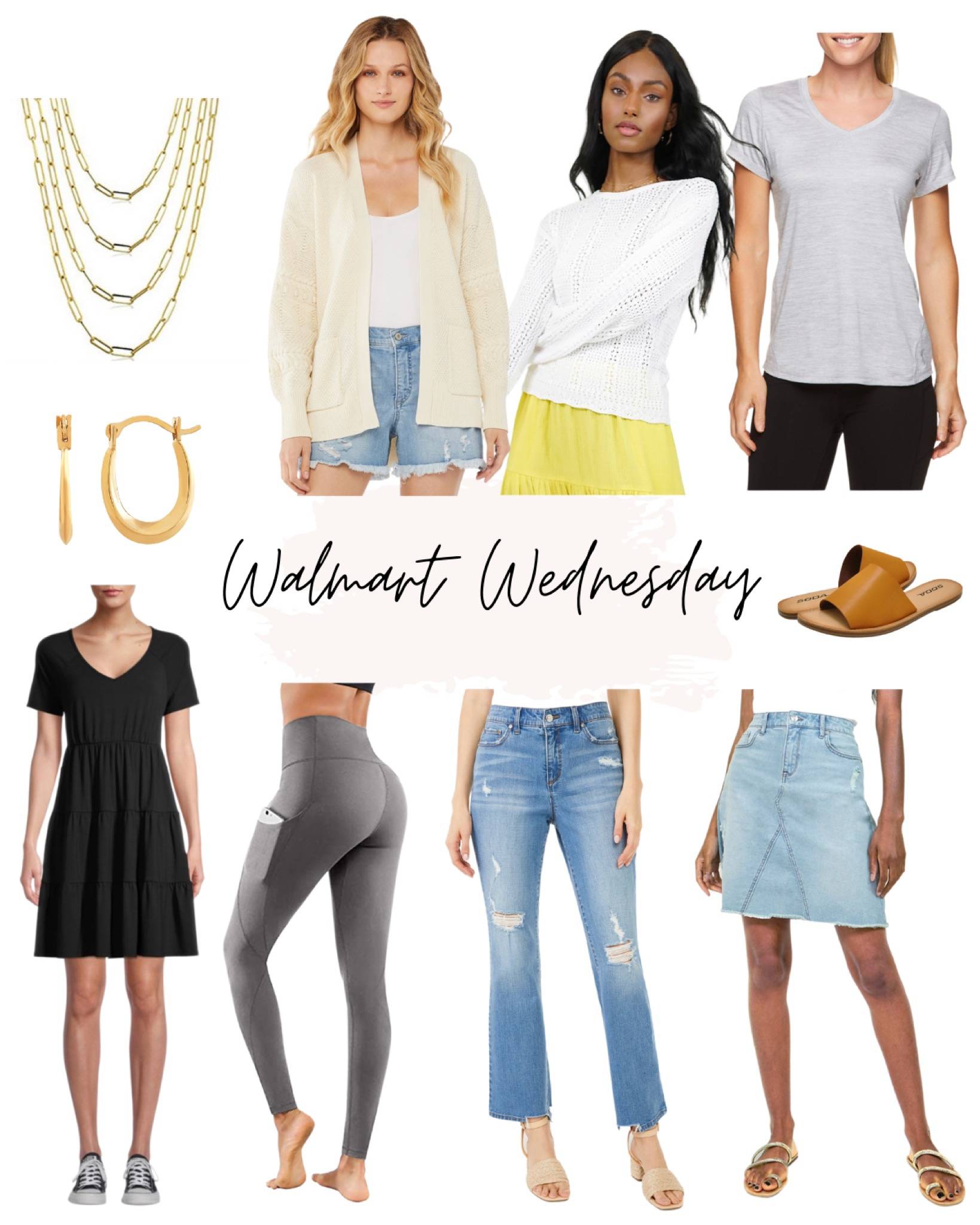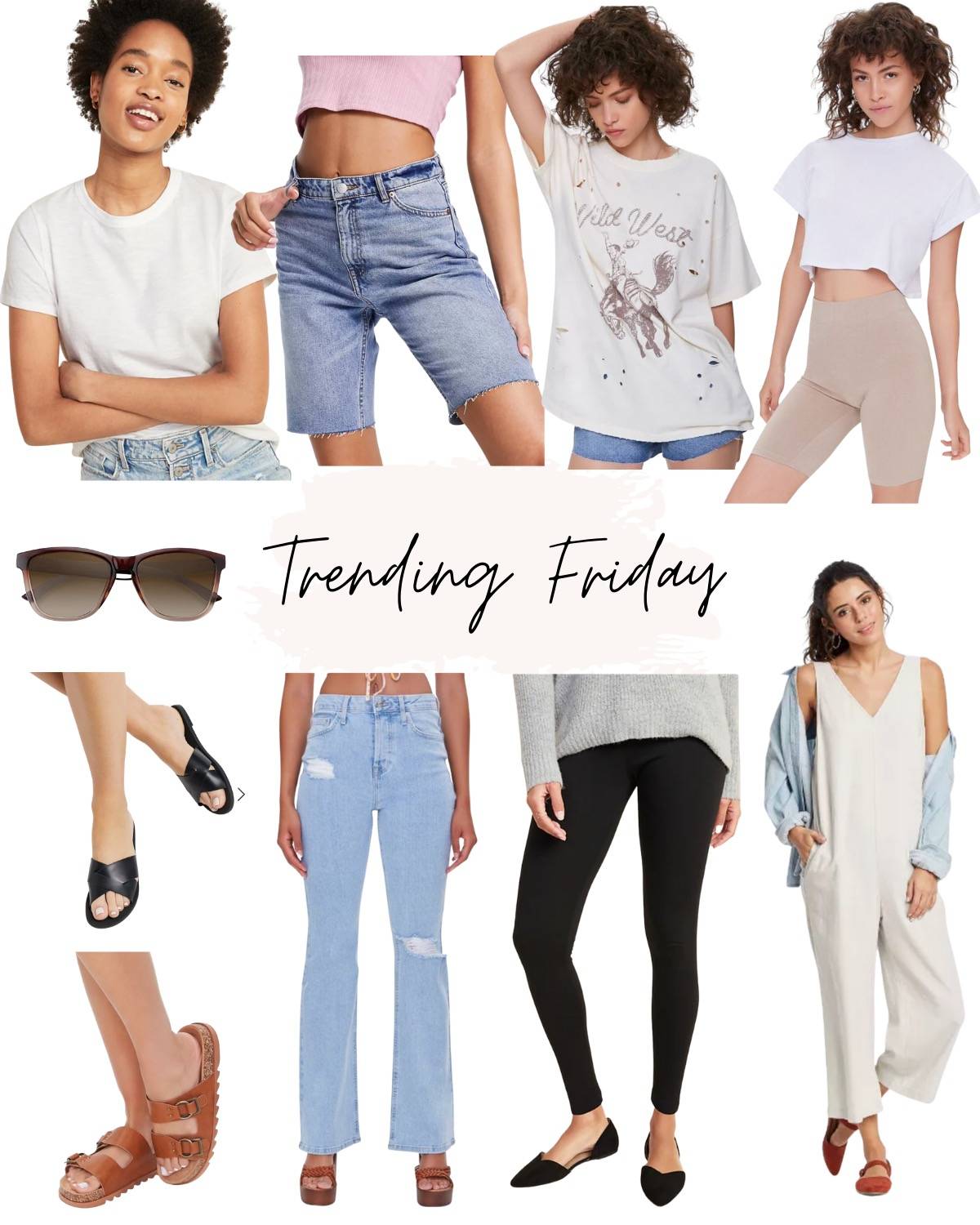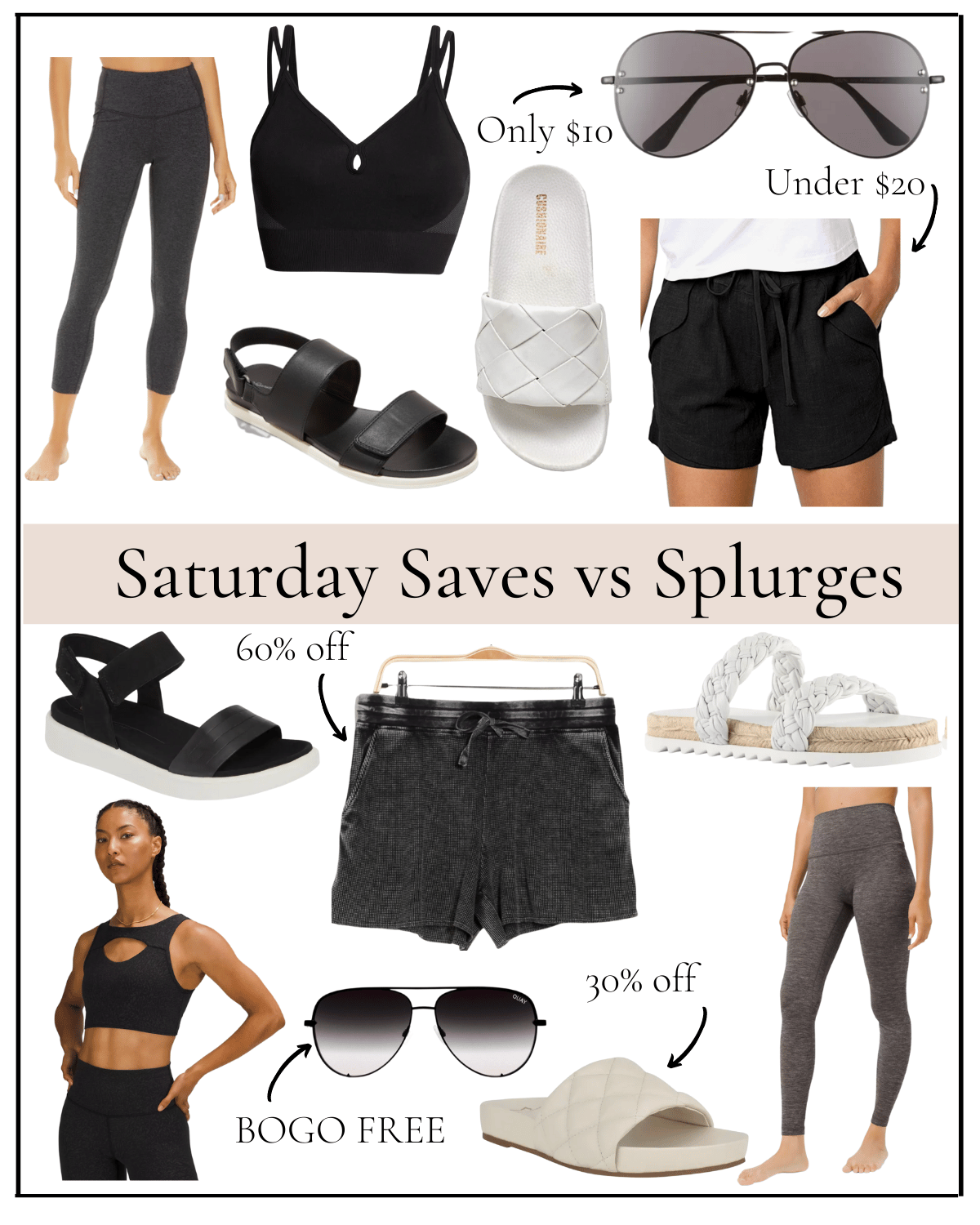 ---
DISCOUNT CODES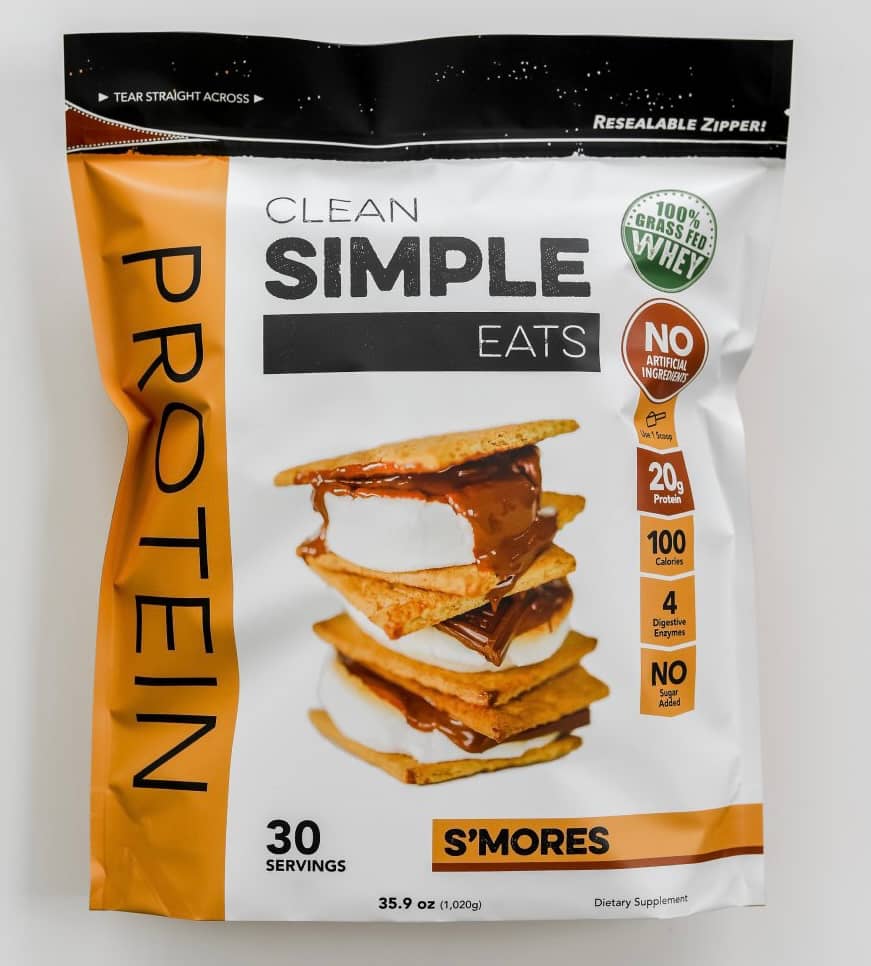 CSE new PROTEIN FLAVOR of the month is here!
​S'more!!! Get 10% off your entire order with this link
---
​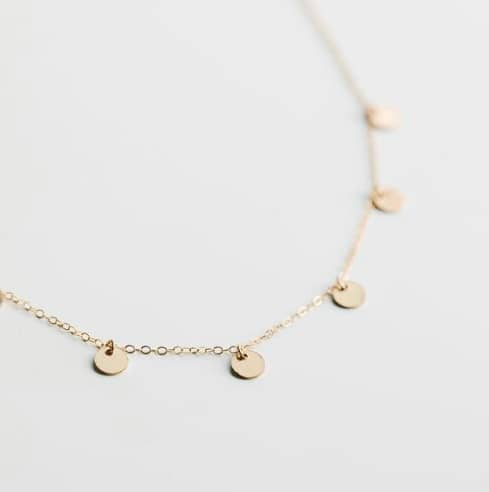 TRULY KUSTOM​
Use code: HELLO20 for 20% off everything ​
Gold Coin Necklace 14″/ Hammered Gold Ring
​​
---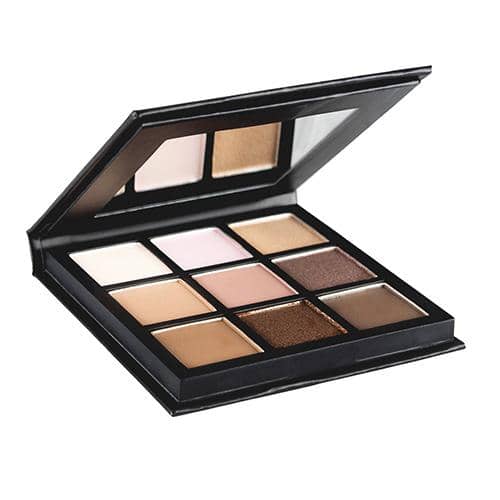 ​SHINE COSMETICS​ Use Code: HELLOJENNA10 for 10% off
This "Be Humble" eyeshadow pallet is the best I've owned
---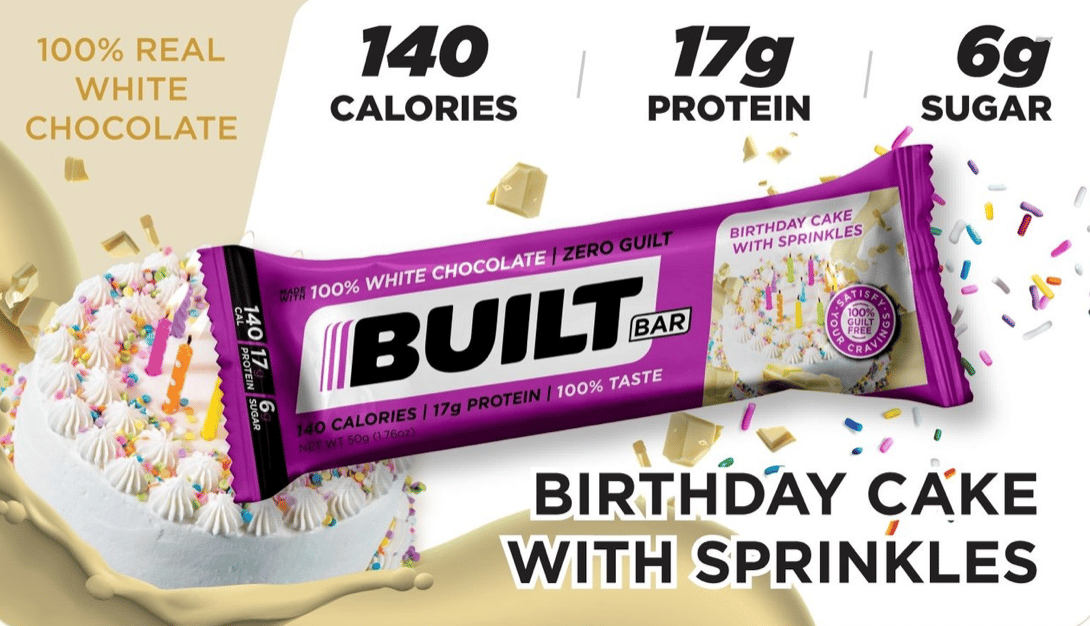 ​BUILT BAR​
HELLOJENNA10 for 10% off I'm telling ya- the Birthday Cake flavor is INSANE!!!
The limited ed. flavors sell out so quick!
---
See what I'm sharing on IG stories! @HelloJennaWood